Water Intrusion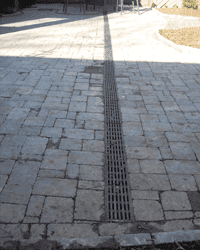 Are you experiencing water intrusion issues? Is the weather outside making its way inside your home or building? Raleigh Waterproofing is dedicated to providing affordable solutions to everyone. Including property managers, small groups, commercial and individual homeowners can all trust and rely on Raleigh Waterproofing. Also, we are experts in identifying where water is entering your structure and how to stop it. Our professional staff will assist you each step of the way.
Weather-Related Water Leaks
Weather-related water leak intrusions into your home or building are destructive to interior finishes and structural components. These repairs can get very expensive and waiting will only allow building materials to continue to degrade. Problems that occur because of water intrusion never get better on their own; each water intrusion issue needs to be identified and fixed as soon as possible to prevent more costly repairs and reduce the chances of permanent damage to the structure. Also, only after an accurate diagnosis of the actual point or points of the water entry can you make repairs that are cost-effective, reliable, and permanent the first time. Raleigh Waterproofing Inc. offers affordable diagnostics and solutions to the most challenging issues.
Wh0 Water Damage Affects
Are you are a homeowner, HOA member, small business owner, real estate agent, property manager, or buyer of a property and are experiencing issues with weather-related structural water leak intrusion causing damage? If so, you have found the experts here at Raleigh Waterproofing who can help!
Contact Us Today
Contact us today for more information 919-877-9969 and to get a Consultation with North Carolina's best commercial and residential waterproofing company.  Lastly, we look forward to serving you and helping you on your next water damage project.